Prison Fellowship business reply envelope bears preprinted flowers
The latest business reply envelope with faux postage to arrive in the family mailbox comes from Prison Fellowship Ministries. The envelope, which is smaller than standard business size, has three stamp-sized images picturing various flowers printed on it.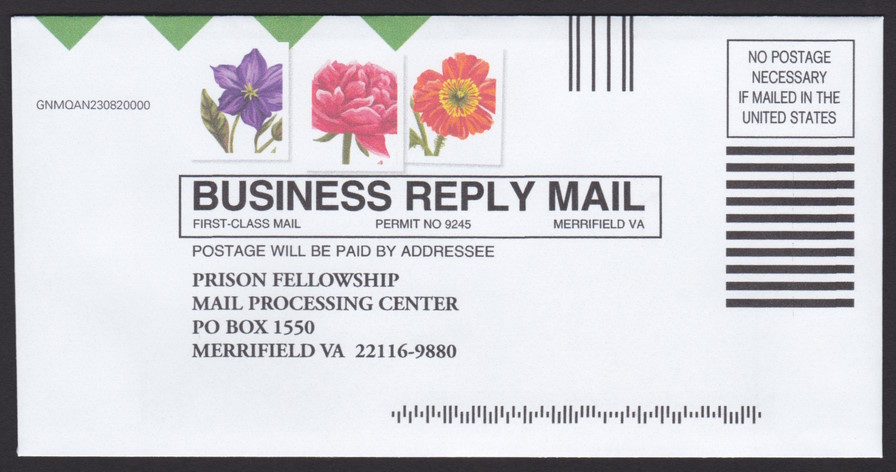 The green triangles along the upper edge of the envelope add a bit of additional color.
I had never heard of this nonprofit before, but I'm glad they've gone the BRE "fauxstage" route. It gives us something to talk about!
Published 2023-02-08