Chief Standing Bear stamp used on ACLU postcard
Although I'm registered to receive USPS Informed Delivery emails each day, I was surprised by several items waiting in my post office box last week. One of the pieces for which I had not seen a preview image was this unusual first day cover bearing a copy of the Chief Standing Bear stamp issued in May.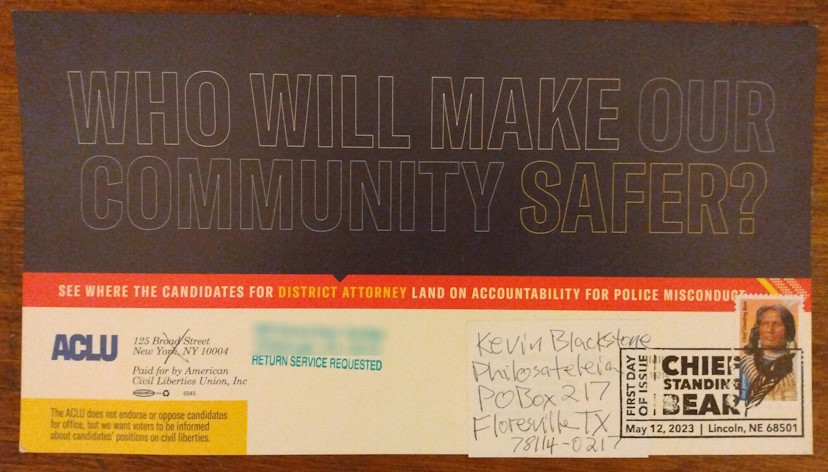 For this FDC, longtime reader Kenneth M. used an ACLU postcard promoting an election between two candidates for district attorney.
Thanks to Kenneth for thinking of me!
Published 2023-08-06