Philosateleia's New South Greenland FDCs arriving in mailboxes
Last Monday, I mailed out a batch of first day covers bearing copies of Philosateleian Post's New South Greenland Discovery Bicentennial stamp, and those are already reaching mailboxes. My copy arrived late last week.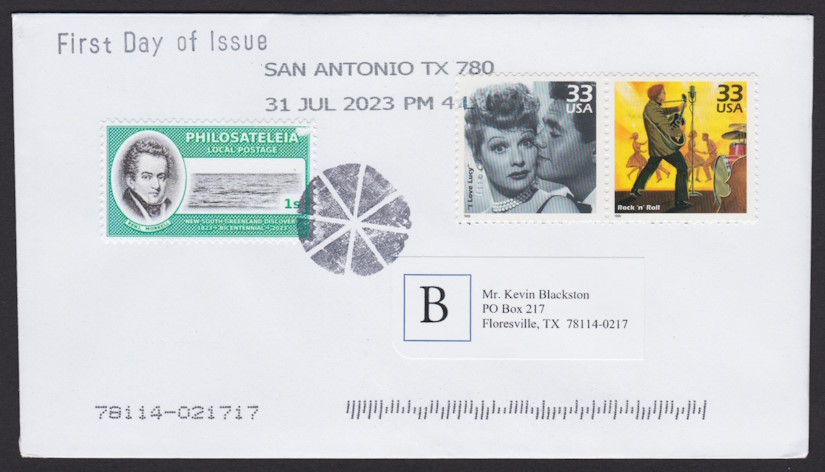 As you can see, the upper right corner of my stamp was scraped during processing of the cover. It's annoying when that happens, but not at all unusual, and I've seen much worse. At least most of the stamp is there!
If you missed out on requesting first day cover service but you would still like a complimentary copy of the stamp, just see my original announcement of the stamp's issue.
Published 2023-08-07