Purgatory Post celebrates 50th anniversary of Abbey Road
On September 3, New Hampshire-based Purgatory Post issued two new stamps celebrating the 50th anniversary of The Beatles' Abbey Road. One of the stamps features the iconic photo of the band's four members walking across Abbey Road in London, which was used for the album cover, while the second stamp features an alternate shot that was not used.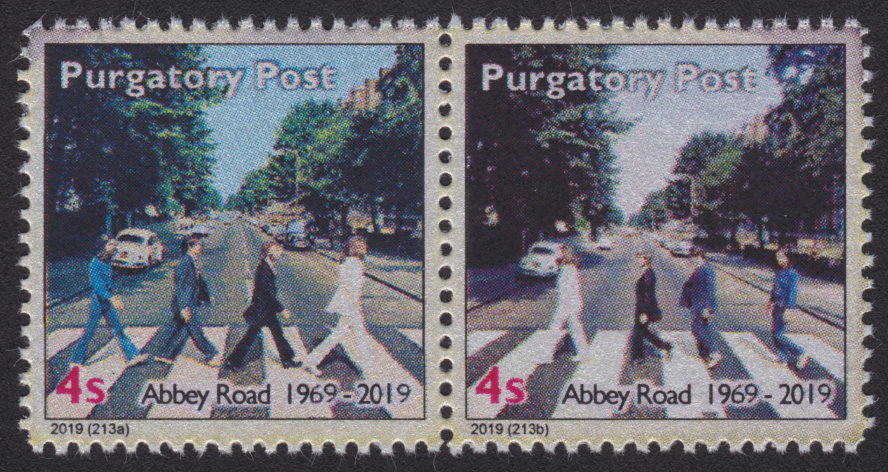 The stamps are printed in miniature sheets of four using a slightly shiny silver-colored paper. The miniature sheet's design means it is possible to identify singles as coming from the top pair or bottom pair of stamps based on slight differences in the colors of the corners of each of the four stamps, but as the differences are very minor and there are equal numbers of each variety, that is likely of interest only to specialists.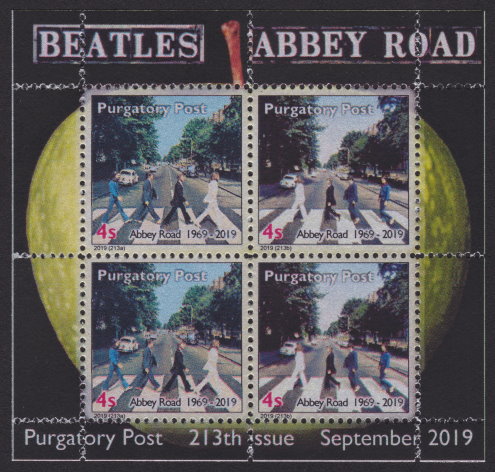 Purgatory Post's operator, Scott Abbot, notes that although Let It Be was the last album released by The Beatles, Abbey Road was actually the last recorded by the group before they disbanded.
Published 2019-09-08