Indian River Cover
On August 24, 1936, officials in Indian River, Michigan, dedicated the Calvin Campbell Airport. Addressed to Charles Roos of Taylors Falls, Minnesota, where it received a backstamp dated August 26, the cover pictured here was postmarked in Indian River on August 24 and was autographed by Indian River postmaster Helen Martin.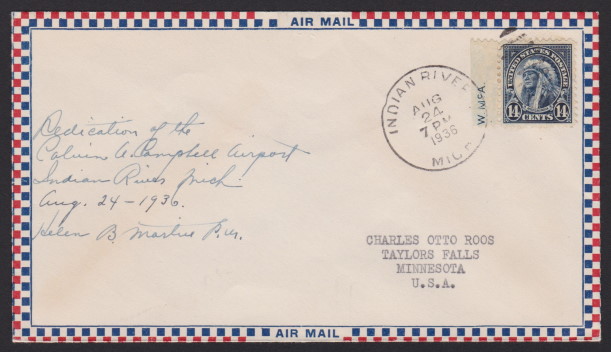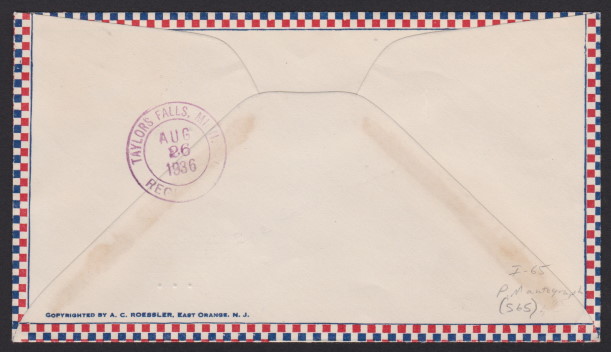 The airport was originally named for Calvin Albert Campbell, a native of Ontario, Canada, who immigrated to the United States in 1876 and later represented Indian River and surrounding areas in the Michigan State Senate from 1927 until his death in 1933.1 The facility today is known as Campbell-Pratt Municipal Airport; some sources indicate that it did not become active until April 1940, but this and other extant covers indicate that the dedication did take place in 1936.2 3 4
The stamp on this cover is from the flat plate printing, and as such is a rather late usage. Extant covers bearing the 14¢ American Indian stamp suggest that both the flat plate stamp and its rotary press-printed successor were very popular choices with collectors preparing event covers for anything even vaguely related to Native Americans.
Next: Dallas cover
References
Published 2021-05-02 Last updated 2021-05-03