Latest ALA envelope features new faux stamp designs
The post office box has been pretty well packed the last couple of times I've checked it, mostly with holiday fundraising mailings from a variety of non-profit organizations. Today's haul included a mailing from the American Lung Association, which included a business reply envelope with four pre-printed Christmas-themed stamp-sized designs on it.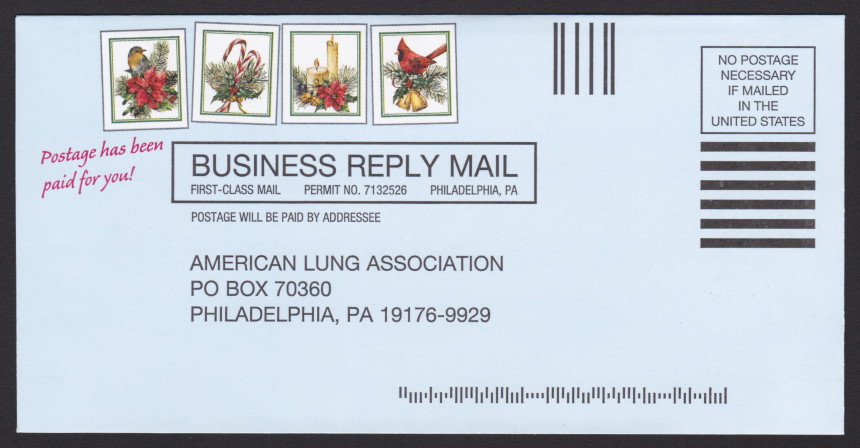 I still prefer envelopes that have actual stickers or labels affixed to them; those seem more like cinderella stamps than simply pre-printed designs. Nevertheless, this is more interesting than a plain old business reply envelope, so I don't suppose we can complain much.
(By the way, this doesn't really fit into my current collecting interests, so I've listed it in my online shop at a very low price just in case someone else would like to have it.)
Published 2021-11-26