Navigators business reply envelope bears baskets of apples
The most recent business reply envelope to come into my possession this week was in a mailing addressed not to me, but to my wife.
The envelope was part of a fundraising pleas from Navigators, and has three preprinted stamp-sized images picturing a basket of apples.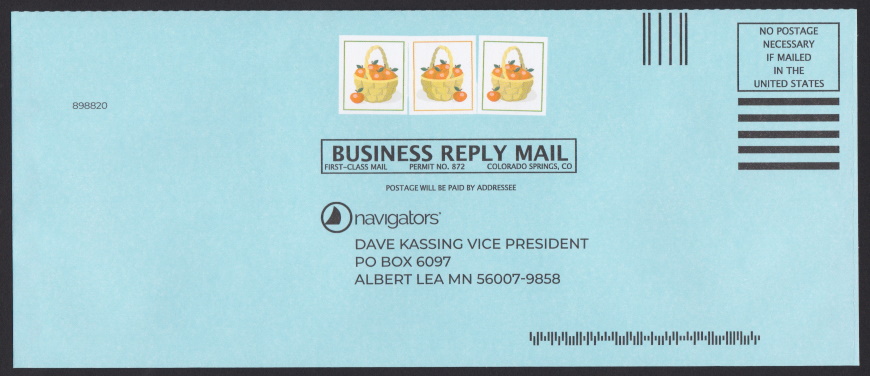 Interestingly, although the same artwork is used on all three images, the basket is larger on the first image than on the other two. The second and third images have the same artwork mirrored, but the borders are different colors. I suppose the graphic designer must have wanted to mix things up a little bit.
Published 2022-09-15