Railroad station first day cover shows up in post office box
We're not even out of June yet, but here in South Texas, we're already seeing triple-digit temperatures, and the heat index has been well over 110°F several days within the past week. Summer has arrived without a doubt.
There hasn't been a great deal going on in my post office box, but I did receive this first day cover from longtime reader Kenneth M. this past week. The cover bears one of the Cincinnati, Ohio, railroad station stamps issued in March, along with a stylized cancellation designed to look like a train ticket.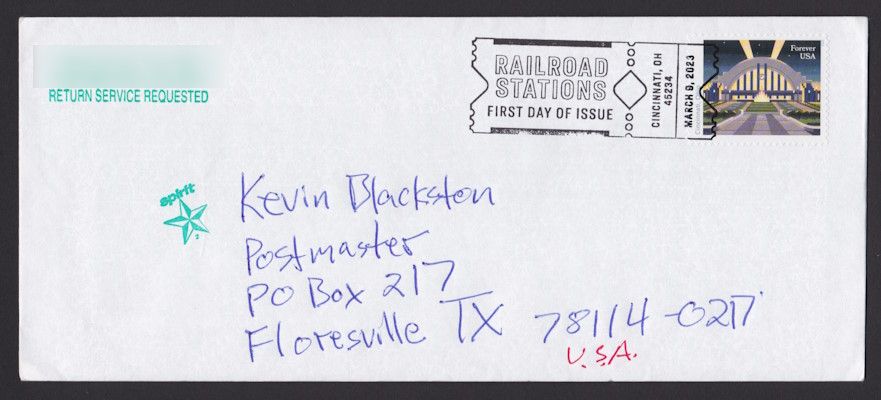 Although I'm not a first day cover collector as a general rule, this is a nice sort of suprise to find in my mailbox!
Published 2023-06-18