Alzheimer's Association BRE uses vaguely holiday-themed designs
Nearly a month has passed since I last posted about a business reply envelope with preprinted faux stamp designs, but one was in a mailing from the Alzheimer's Association that I found waiting today in my post office box.
The three stamp-sized designs picture leaves, berries, and acorns. I get the impression it's all supposed to be of a vaguely fall and winter holiday theme.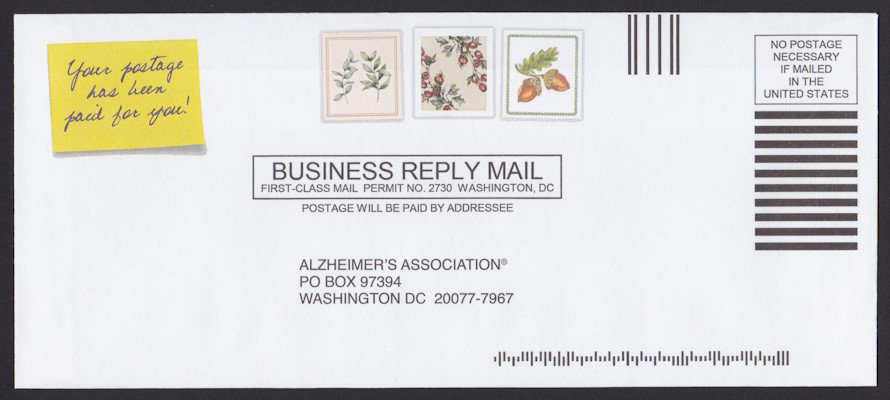 I also received a stack of other solicitations, several of which had nonprofit stamps on them, but nothing else of particular note about which to write. Maybe next week's mail will bring something more interesting!
Published 2023-08-24