Two (or maybe three) 14¢ American Indian plate flaws
I've posted a couple of times previously about finding plate flaws on copies of the United States 14¢ American Indian stamp. Earlier this year, I ran across a couple more such items, plus a third that might represent a plate flaw. Here they are in no particular order.
Scratch from second "S" in "STATES" into headdress
Our first stamp is not very well centered, but the design looks okay overall until we take a closer look at the second "S" in "STATES." You'll notice that there's a light scratch that bisects the top curve of that letter, briefly disappears, and then reappears in Hollow Horn Bear's headdress.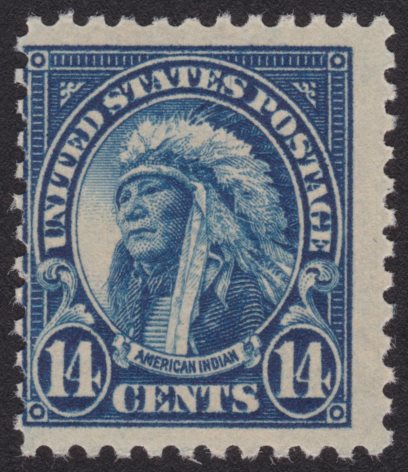 Scratch to left of face
Our second entry also has a scratch, but this one appears to be confined to the stamp's vignette. The vertical line is quite obvious in the empty space to the left of Hollow Horn Bear's face.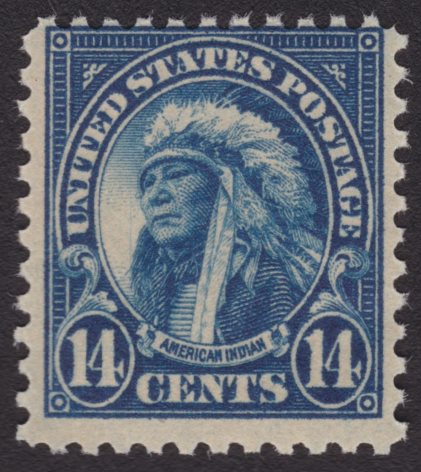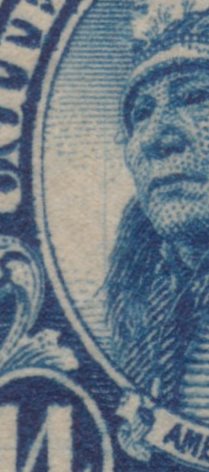 Possible gash to left of face
Finally, I have a stamp with possible plate damage also to the left of the face within the vignette. I emphasize possible because this is probably the sort of thing that could be caused by a bit of random muck on the printing plate, or even a splash of ink; nevertheless, I seem to recall seeing this somewhere else in the past. My collection does not, however, contain another example of this, so I kind of have to categorize this as a freak unless I find another or someone else reports having one.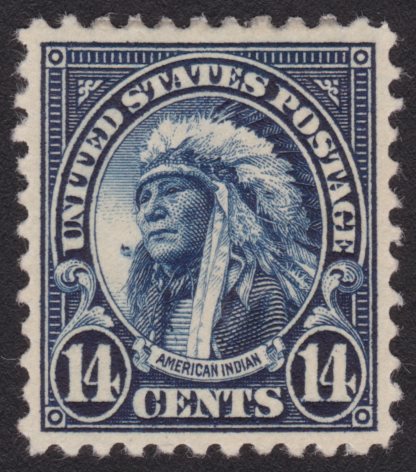 Published 2019-05-05