Surface almost completely scraped off 22¢ stamp
I checked my post office box on Friday for the first time in over a week, and it was pretty well packed with everything from cards and letters to non-profit solicitations. Among the items was the January–February 2021 issue of The Philatex, the San Antonio Philatelic Association's newsletter.
At first glance, I thought postage on the envelope had been short-paid with just a pair of stamps, but then I realized that the remnants of a third stamp still adhered to the right of the others.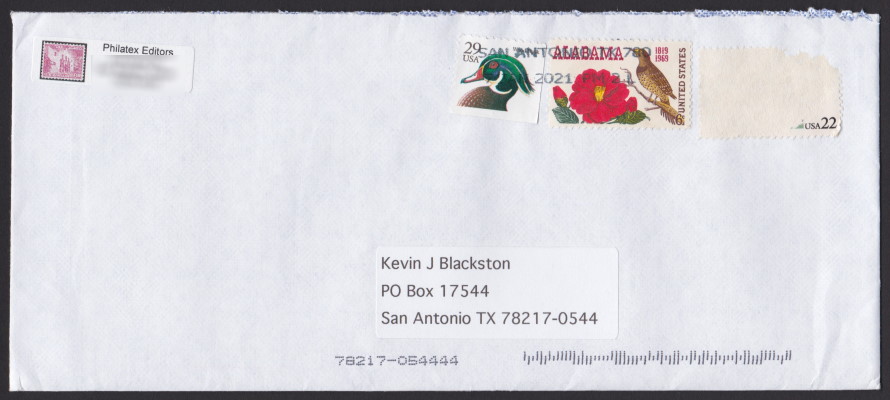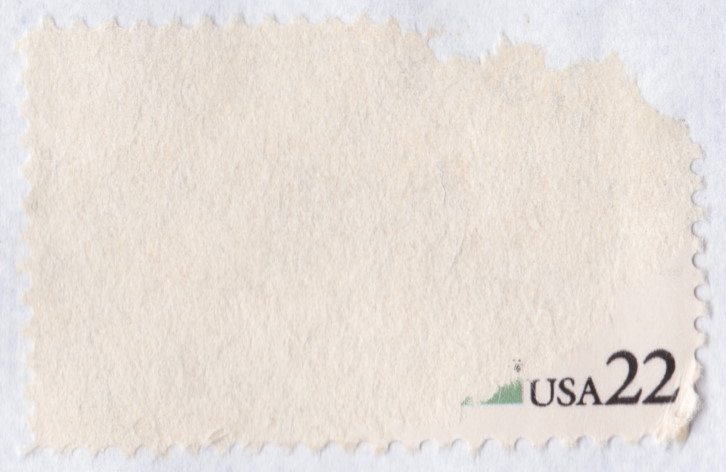 It's not unusual to see surface scrapes on stamps with water-activated gum that have been used in recent years, but this is excessive! There's nothing left except "USA," the 22¢ denomination, and a tiny piece of the lower right corner of the stamp's design.
My initial guess at which stamp this is was wrong, but it didn't take me long to track it down once I cracked open my Scott Specialized Catalogue. Can you identify it?
Published 2021-01-17