ALA recycles BRE images, Shriners personalizes
Last week's incoming mail brought us a couple of new business reply envelopes for my collection.
The first is from the American Lung Association and has four stamp-sized images picturing birds, candy canes, candles, bells, and so forth.
A quick dig through the archives revealed the ALA used this same artwork right down to the rotation of the individual images on a business reply envelope in November 2021. The envelope I received last week represents a new variety, however, as none of the images have an outer border around the stamp designs; the images on last year's BRE did.
The other new BRE is from Shriners Hospitals for Children, and has five identical stamp-sized images of a teddy bear. If you look very closely, you can just make out the Shriners Hospitals logo on the bottom of the bear's left foot!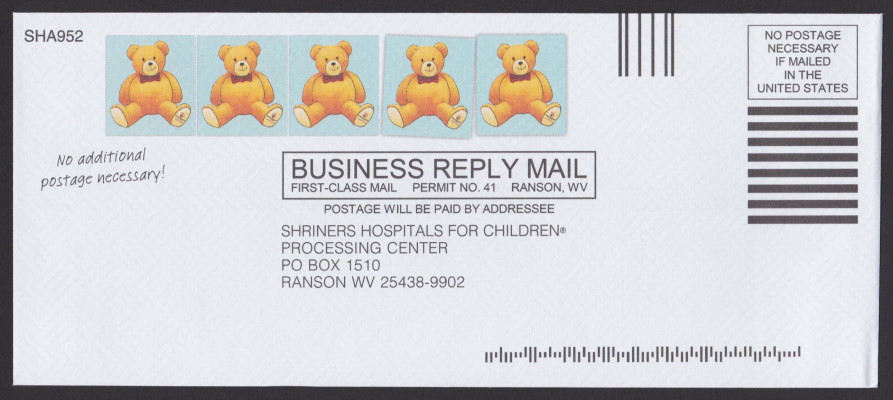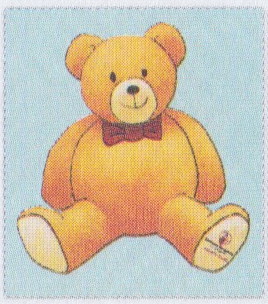 That's a nice touch of personalization, and the first that I can recall seeing on a nonprofit's business reply envelope; most use fairly generic imagery that you wouldn't be able to link to any particular organization.
Published 2022-11-21