Como Park Post issues 50¢ parcel rate stamp
Earlier this week, I received a copy of longtime local post stamp producer Tom Betz's latest creation: a 50¢ parcel rate stamp for Minnesota's Como Park Post.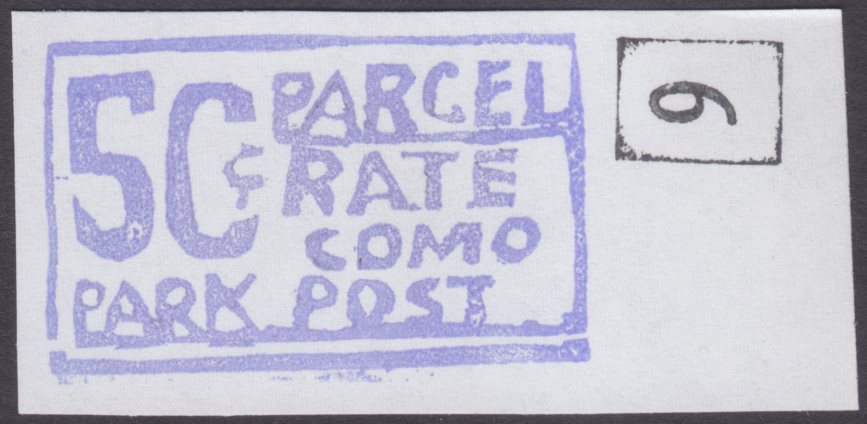 To my eyes, the stamp is printed in a lovely lavender shade.
The ¢ symbol makes up part of the right edge of the "0" in "50," but that appears to be about the extent of fanciness in this design. That simple appearance belies the skill required to carve such a design, however; in my opinion, it's no small feat at all!
Published 2018-10-16