1901 Pan-American Exposition
The 1901 World's Fair, which was also known as the Pan-American Exposition, is probably best remembered as the site of President William McKinley's assassination. Nevertheless, there is also a philatelic connection: a set of six stamps produced for the event.
Unlike earlier commemorative series produced by the United States which included stamps with face values as high as $5, the Pan-American Exposition issue contained no stamps with face values of more than 10¢. Each of the six stamps in the set featured a distinctive frame plus a vignette picturing some aspect of modern transporation, from the tried and true express train to the newfangled automobile.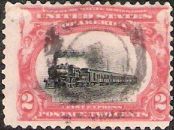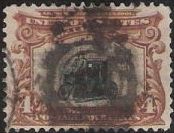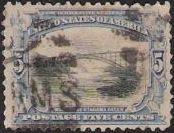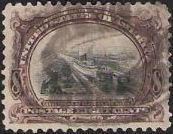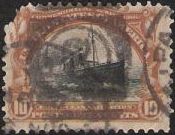 Next: 1902–17 Second Bureau issue
Published 2018-06-19