Purgatory Post stamps commemorate Apollo 15
New Hampshire-based Purgatory Post on August 3, 2021, issued its latest stamps commemorating United States spaceflight missions. The pair of 15-sola stamps mark the 50th anniversary of Apollo 15, which ran July 26–August 7, 1971.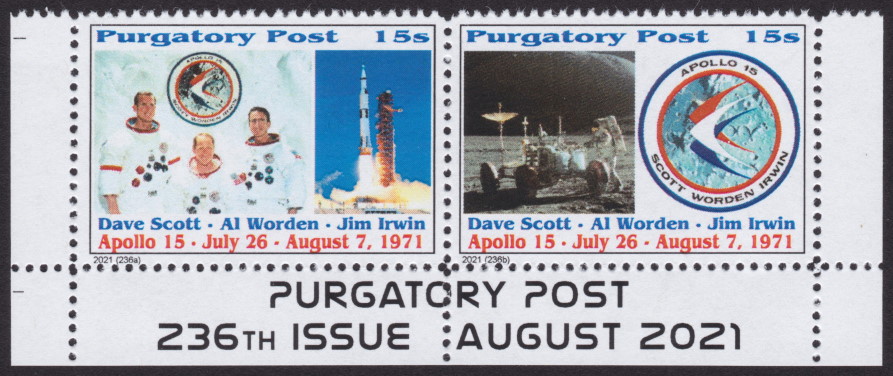 One of the stamps pictures astronauts Dave Scott, Al Worden, and Jim Irwin along with the mission's launch, while the second stamp features the Apollo 15 mission patch and photograph of the lunar rover that Scott and Irwin used during their time on the moon.
The members of the Apollo 15 crew after their trip to the moon faced criticism for carrying and signing several hundred stamped envelopes on the mission without approval from their managers, and for receiving payment for the covers after the fact. Although the three ultimately returned the money, they never returned to space.
Published 2021-08-14