Bermagui Local Post issues pair of flag stamps
This spring, I received a mailing from Miro J. of New South Wales, Australia. Miro has created a new private local post, Bermagui Local Post, which he launched with the release of a pair of new stamps.
The 20¢ stamp pictures the Torres Strait Islander Flag, while the 40¢ stamp pictures the Australian Aboriginal Flag. Both stamps were issued on March 1.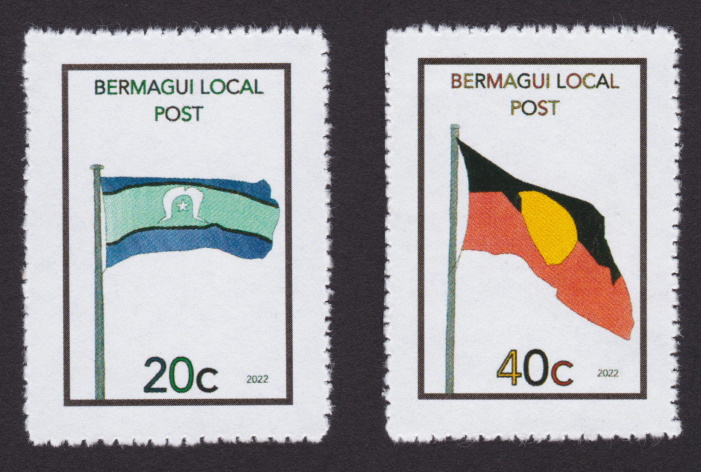 In addition to the irregularly perforated examples pictured here, Bermagui Local Post also issued perf. 12 examples of both designs.
I've been slow to publicly welcome Miro to the local post community, but I'm happy to share these creations and look forward to seeing more of his stamps in the future!
Published 2022-06-01