Philatelic solo usages of 14¢ American Indian stamp
As I continue to work my way through writing up a backlog of 14¢ American Indian covers that I had acquired over the past two or three years, I've added two new articles to my online exhibit 14 Cents: the American Indian Stamp. Both are examples of solo usages of the stamp, but both are also very much philatelic in nature.
The first of the two covers has a cachet celebrating the Oklahoma Silver Jubilee held in Tulsa, Oklahoma, in 1932. The second, from 1934, notes the 130th anniversary of the Lewis and Clark Expedition, specifically commemorating Sacagawea.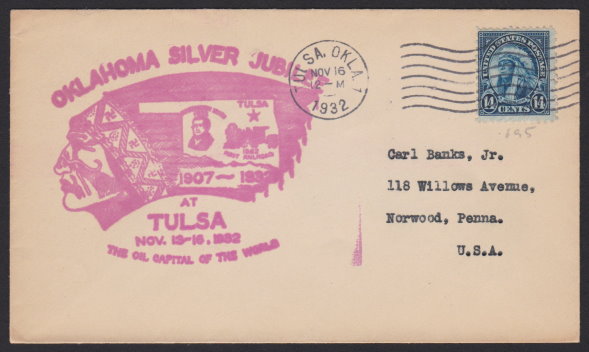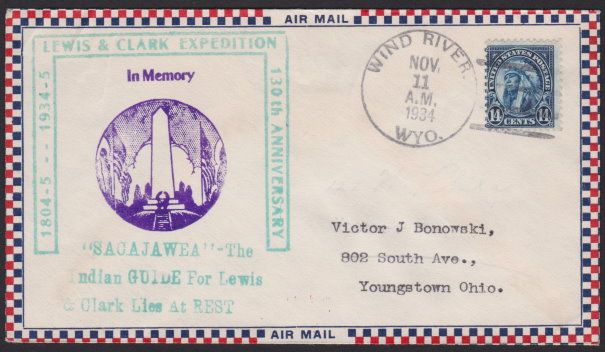 In today's world, the use of the 14¢ American Indian stamp with its picture of Hollow Horn Bear, a Brule Sioux, on covers having absolutely no connection to his tribe might be frowned upon. In the 1930s, however, the stamp seems to have been a popular choice for paying postage on any cover even remotely connected to Native Americans, probably because of the generic "American Indian" caption beneath Hollow Horn Bear's portrait.
Published 2020-07-12 Last updated 2020-07-19