Oklahoma Silver Jubilee Cover
The use of a single 14¢ American Indian stamp on this next cover was indisputably philatelic in nature, with the stamp no doubt chosen to compliment the pink cachet picturing a Native American chief and promoting the Oklahoma Silver Jubilee. The cover was postmarked in Tulsa, Oklahoma, on November 16, 1932, en route to Norwood, Pennsylvania.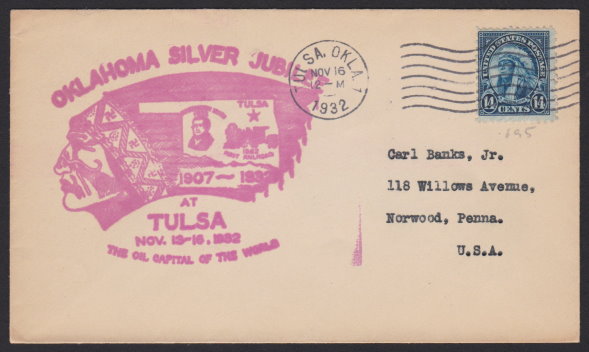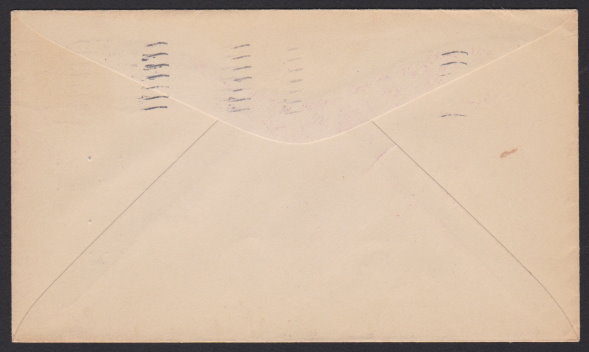 The event celebrating the 25th anniversary of Oklahoma statehood was held in Tulsa from November 13–16, 1932, and included a parade, banquet, and dance, along with the dedication of the 21st Street Bridge over the Arkansas River.1 2
The subject of the American Indian stamp, Hollow Horn Bear, was a member of the Brule Sioux who lived far north of Oklahoma, and had no direct connection to events that took place there; however, the stamp is also seen on other contemporary covers with links to anything related to Native Americans.
Next: Swatow cover
References
Wilson, Linda D. Semicentennial of Statehood. Oklahoma Historical Society. Accessed 14 July 2020.
Worley, Joe. Today in history. Tulsa World. 14 Nov. 2016. Accessed 14 July 2020.
Published 2020-07-14