Southworth perforator for sale in Georgia
Update: this machine has been spoken for and is no longer available for sale.
It's not often that someone contacts me telling me they have an antique perforating machine for sale, but that happened to me recently when I heard from Bob B. in Georgia. Bob recently acquired a Southworth tabletop perforator just like the one I own, and not having a use for the machine himself, he's looking to put it into the hands of someone who will appreciate it.
Bob sent along a few photos, and the perforator certainly looks nice enough on the surface.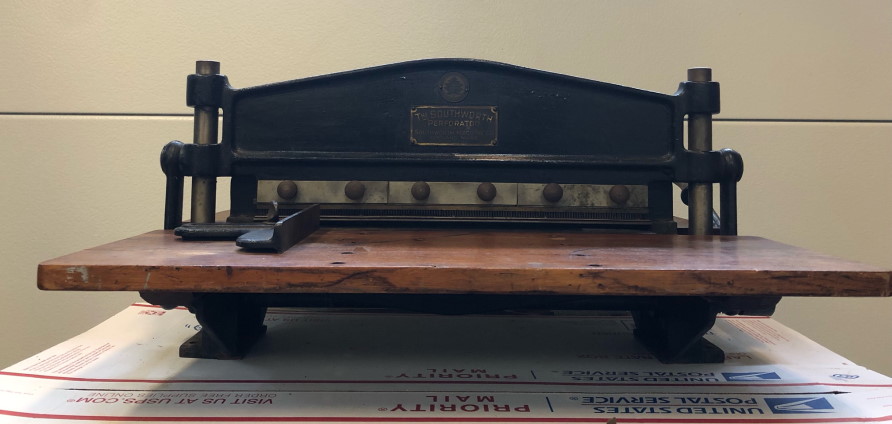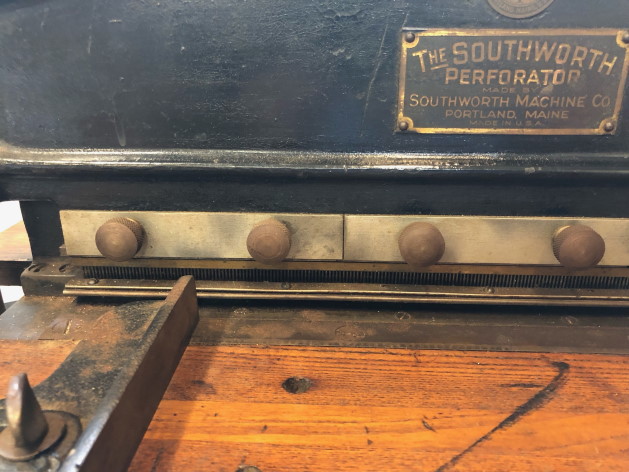 The big question with an antique perforator is, of course, how well does it perforate? According to Bob, his machine does a good clean job.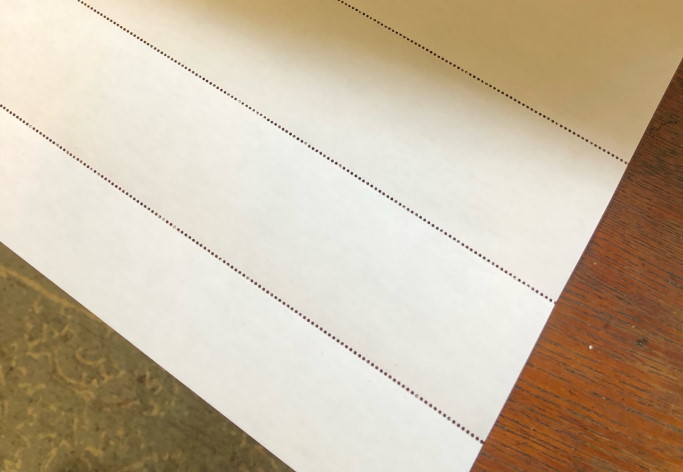 If I lived 1,000 miles to the east, I'd be tempted to go check out this machine for myself, but since I don't, I volunteered to mention it here on my blog in case you might be interested in acquiring a genuine vintage perforator.
Bob is located in the Atlanta area, and he's asking $400 for the perforator. (I have no vested interest in this, but if the perforator is as good as it looks in the photographs, I'd have to say it's well worth that price. This machine can perforate a line up to 15″ long, the only tabletop model of which I'm aware that can do that.) Perhaps most importantly, Bob is willing to ship within the United States, though of course you'll have to pay the cost of shipping.
If you're interested, please contact Bob directly at (404) 234-4989. I'll update this post once I receive confirmation from him that the perforator has been sold.