New nonprofit stamps begin showing up on mail
On February 1, the United States Postal Service issued its first new nonprofit stamps since 2017: a pair of non-denominated coil stamps picturing two varieties of garden flowers, scbiosas and cosmos. I figured it might be a while before I began seeing these on inbound mail, but used examples of each turned up on mailings this month from Meals on Wheels San Antonio.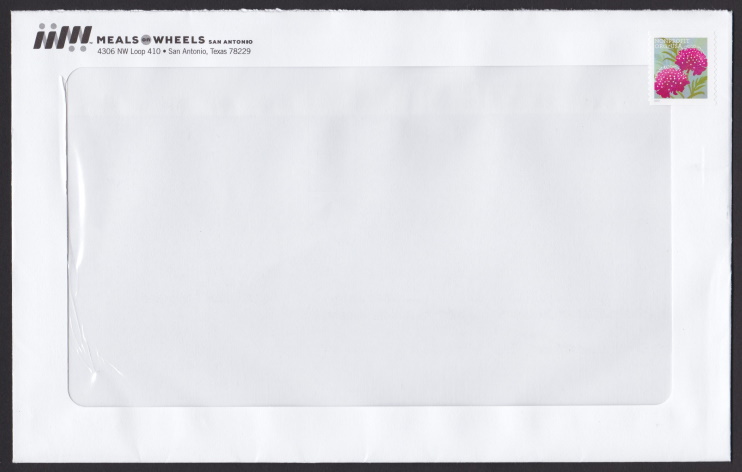 After five years of the Patriotic Nonprofit stamp, the new designs are a bit of a breath of fresh air. We may all very well eventually grow bored of these, but for now, they're something new and therefore exciting.
The new nonprofit issue includes two different designs, which seems like a step in the right direction toward providing some variety. As someone who receives quite a bit of "junk mail" from various charities, though, I would really like to see even more. Why not five, 10, or even 50 different designs in a single issue? Considering how infrequently the USPS updates its nonprofit stamps, we would have several years to collect the whole set.