Purgatory Post commemorates Kerouac, Ferlinghetti
New Hampshire-based Purgatory Post on March 3 issued its latest local post stamps, a pair of 14-sola designs picturing two American authors and poets: Jack Kerouac and Lawrence Ferlinghetti.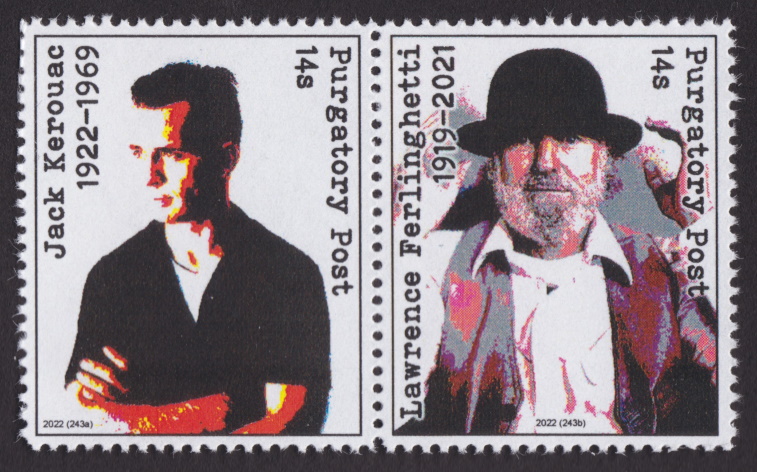 Kerouac (1922–1969) achieved the greatest notoriety for his 1957 novel, On the Road, while Ferlinghett's (1919–2021) best-known work is A Coney Island of the Mind, a collection of poems published in 1958. Both men are recognized as being part of the post-World War II "Beat Generation" of authors.
The typewriter-style font that Purgatory Post operator Scott A. used ties in very well with these stamps and looks like a good choice to me.
Published 2022-03-13