Centerport local service stamp from early modern local
Purgatory Post operator Scott A. recently shared with me a local post stamp issued by what was arguably one of the older "modern" local posts: the Centerport, New York, local service.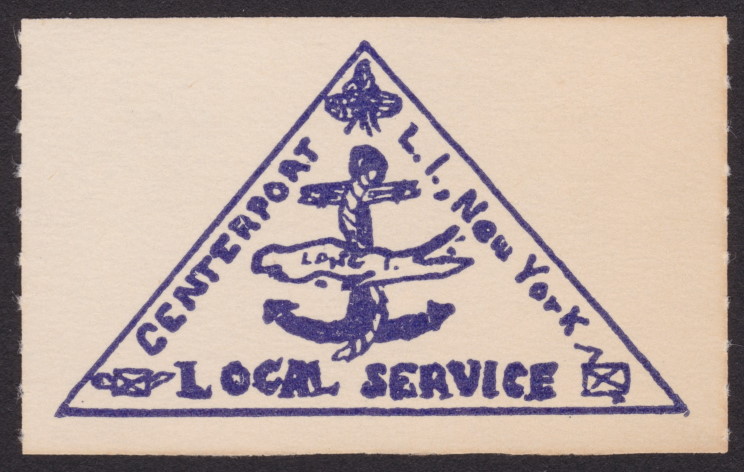 According to reference material to which Scott has access, the local post was in operation only from 1953 to 1955, and the stamp pictured above—not denominated, but originally valued at 1¢—was part of its second issue. Although the design, which features an anchor and the outline of Long Island, is triangular, the stamp is rectangular and rouletted vertically, apparently having been issued in horizontal strips.
There seems to be little information about the Centerport service online, but I'm happy to add this to my collection.