New American Indian acquisitions
My collection of the 14¢ American Indian stamp has grown a bit over the past month, and two of the additions are of special note.
First, I snagged this great plate flaw on eBay! If you look closely, you can see that there is a diagonal scratch running from the "ED" of "UNITED" nearly all the way down to the bottom of the vignette. This variety is not listed in Loran French's seminal work, Encyclopedia of Plate Varieties on U.S. Bureau-Printed Postage Stamps, but that book was admittedly published nearly 40 years ago.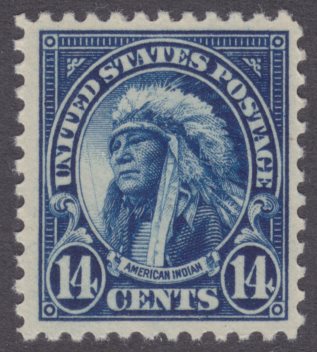 The other American Indian item that I'm more than a little excited about came by way of a postal history dealer. I've generated a detailed writeup, but the summary is that it is an extremely scarce example of the 14¢ stamp paying the quadruple-weight international surface letter rate that was in effect in 1934 (five cents for the first ounce, and three cents for each additional ounce).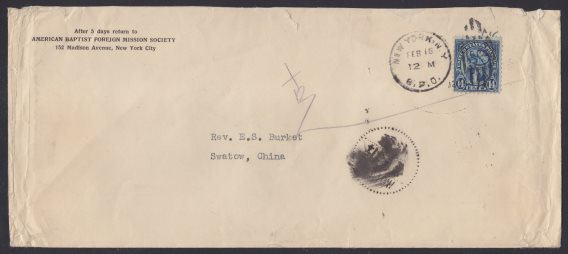 This is a "show me another one" kind of item, and I'm happy to add it to my collection.
Published 2017-11-01