1898 Trans-Mississippi Exposition
The stamps issued to complement the Trans-Mississippi Exposition were originally intended to be the first bicolored United States stamps issued since the 1860s. With the outbreak of the Spanish-American War and the accompanying demands on manpower and resources, however, officials decided to print each stamp in a single color only.
The Trans-Mississippi Exposition series included nine stamps ranging in value from 1¢ to $1. It was an expensive set, but not so pricey as the larger 1893 Columbian Exposition issue.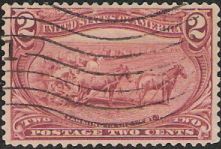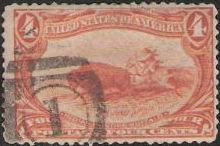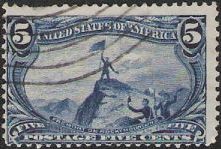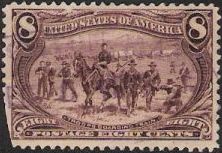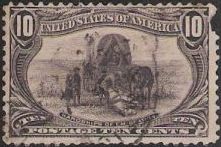 Next: 1901 Pan-American Exposition
Published 2018-06-18 Last updated 2018-06-19