1893 Columbian Exposition
The 16 stamps that make up the Columbian Exposition issue were the first true commemorative stamps issued by the United States. Produced for the Columbian Exposition held in Chicago, Illinois, the stamps were officially created to celebrate the 400th anniversary of Christopher Columbus's discovery of America, even though Columbus technically arrived in the New World in 1492, not 1493.
The face values of the Columbians ranged from 1¢ to $5 for a total of $16.34—a heady sum for the 1890s, especially when one considers that it was more than 800 times the first class postage rate of two cents. In comparison, were the United States to produce a series of proportionate value today, the most expensive stamp would cost $112.50, and the set would have a total face value of $367.65!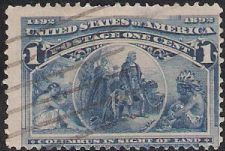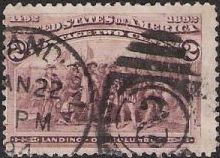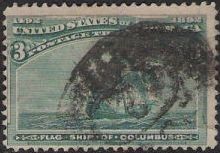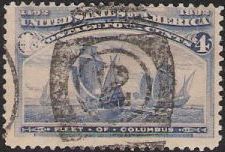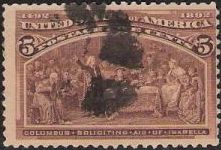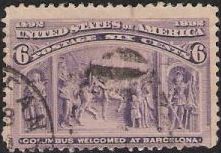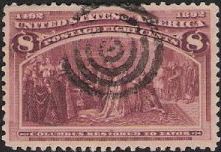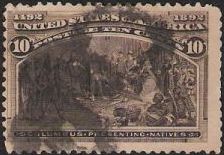 Next: 1894–99 First Bureau issue
Published 2018-06-18 Last updated 2018-06-19