World Local Post Day 2019
This past Monday, January 28, was World Local Post Day 2019, and I participated by issuing Philosateleian Post's new stamp commemorating the 50th anniversary of the first moon landing. I mailed a first day cover to myself, and it arrived in my post office box yesterday.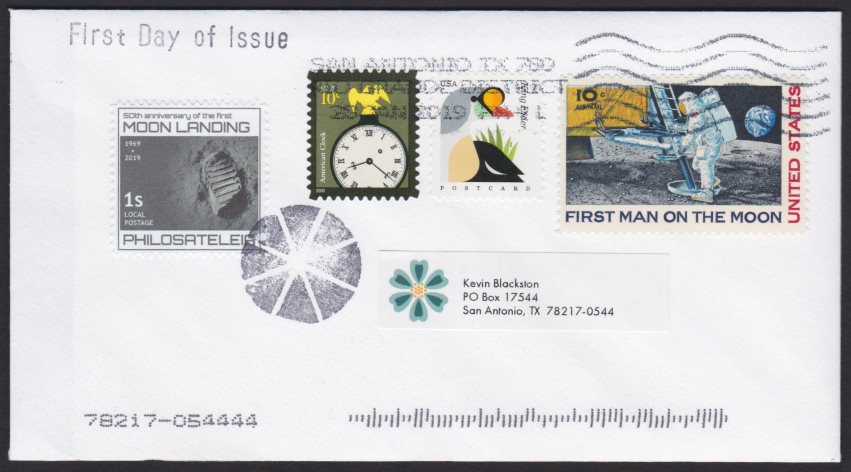 As you can see, the cover arrived reasonably unscathed, and although it got the usual blurry injket cancellation, the cancellation is at least on the United States stamps, not upside down on the lower left corner of the envelope. I've had some problems with that in the past—the sorting machinery apparently detects my local post stamps over the real thing—but I guess my Philosateleian stamp is high enough that there was no confusion this time.
Published 2019-01-31