Welcoming Princess Hadassah
If you don't subscribe to the Philosateleian Post Horn, you may have missed the news that my wife and I recently welcomed our first child, a little girl we've named Hadassah. We're very excited to have her here, and there's already a Philosateleian Post stamp commemorating her birth. Here's one of the first day covers mailed on October 22.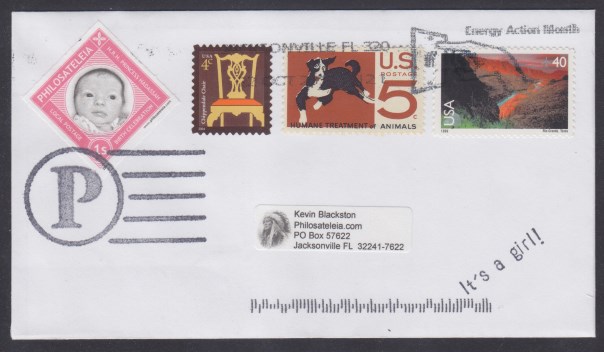 If you have children, you no doubt understand that the past few weeks have been absolutely packed for us as we've begun adjusting to having a little one to take care of. We're still alive and well, though, and I plan to add some new material to Philosateleia as time permits.
Published 2014-10-26