Red-shouldered hawk stamp press release
A couple of weeks ago, I shared a sneak preview of Philosateleian Post's new red-shouldered hawk stamp. Now, finally, the "official" press release about the stamp is available.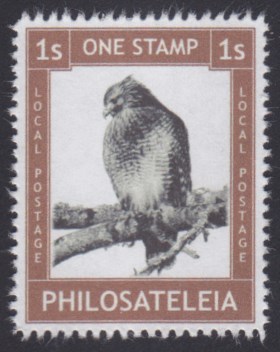 I plan to begin using this stamp on July 1. If you want a copy, see the press release for instructions on how to request one.
The red-shouldered hawk stamp is Philosateleian Post's 25th different stamp design. I'm a little surprised I've made that many different stamps, especially considering that I've never produced more than three different designs in a single year. Although 25 is just a number, it does feel like a bit of a milestone.
Published 2015-05-13