Purgatory Post issues stamp picturing steamboat James Bell
On October 19, New Hampshire-based Purgatory Post issued the latest in its series of stamps honoring the steamboat that have plied the waters of Lake Winnipesaukee. The 4-sola stamp pictures the James Bell, a steamboat launched in 1866 and named for United States Senator James Bell (1804–1857).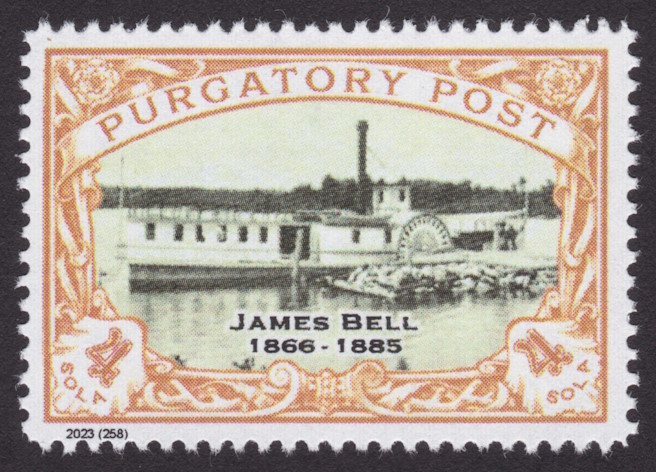 According to an accompanying insert prepared by Purgatory Post's Scott A., the James Bell was one of the larger passenger steamers on Lake Winnipesaukee for nearly 20 years, but in November 1885 it collided with ice that cut through the boat's hull. The steamboat slowly flooded with water; attempts to effect repairs ultimately failed, and the vessel sank near Lake Village.
Purgatory Post issued the first of its steamboat stamps nearly two years ago. Hopefully we'll see additional new issues from Purgatory Post coming soon!
Published 2023-10-31