Purgatory Post commemorates 19th-century steamship Belknap
Purgatory Post this month launched a new series of stamps picturing steamboats that have sailed on Lake Winnipesaukee in New Hampshire with the November 2 release of a 1-sola stamp picturing the Belknap.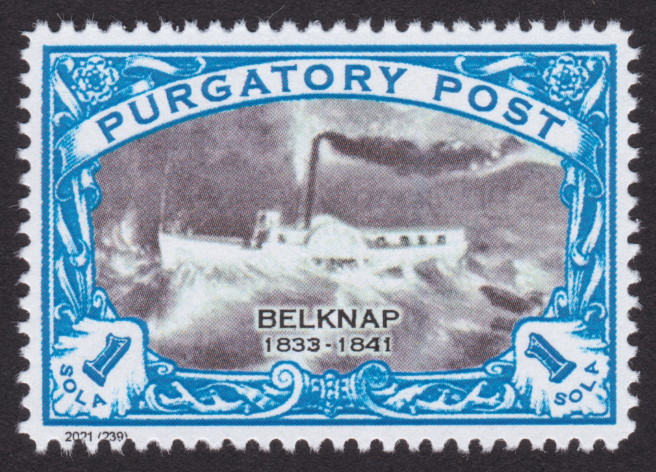 The Belknap carried passengers and cargo between villages on the lake from 1833 until 1841. The ship met its end in October of that year when storm winds blew the Belknap and a raft of logs that it was towing into rocks near what is now known as Steamboat Island, where it sank in shallow water. Purgatory Post operator Scott A. tells me the wreck site is popular with divers today.
I really like seeing local post stamps that commemorate local subjects, topics that are relevant to the geographical area in which they operate. This certainly qualifies, and I doubt too many people outside New Hampshire have ever even heard of the Belknap before now, but I'm happy to feature it here.
Published 2021-11-07