Philosateleian Post Tenaya Lake FDC arrives unscathed
On October 1, I mailed first day covers bearing Philosateleian Post's newest stamp, which pictures Tenaya Lake in Yosemite National Park. I sent one of those to myself, and it was awaiting when I checked my post office box on Friday.
Somewhat to my surprise, the cover was processed without incurring serious damage. Even more surprising is that the local post stamp I applied to the cover survived completely unscathed!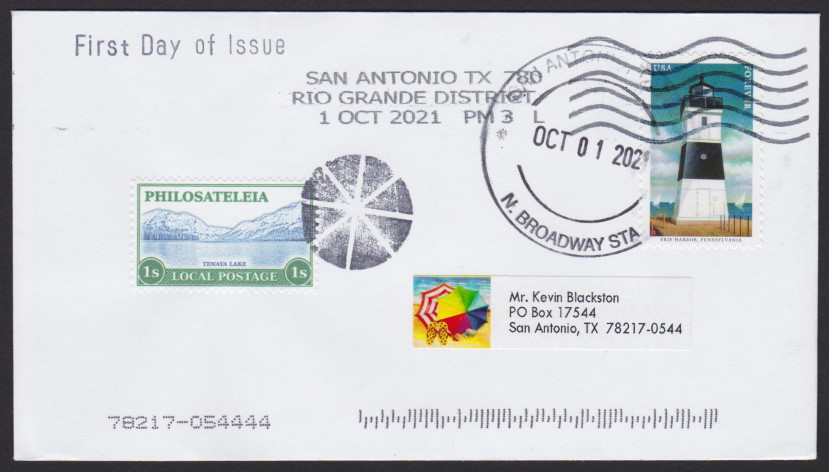 I'm accustomed to the United States Postal Service's processing equipment scraping the surface of my stamps, sometimes leaving little scrolls of paper barely attached, so to receive a cover with one of my stamps intact is a delightful treat. If only everything that I mail reached its destination in this condition!
Published 2021-10-10