Navigators business reply envelope goes patriotic with flags
I wrote in September about a business reply envelope from Navigators that had three preprinted stamp-sized images picturing a basket of apples. This month, the nonprofit distributed another envelope with three preprinted United States flags on it.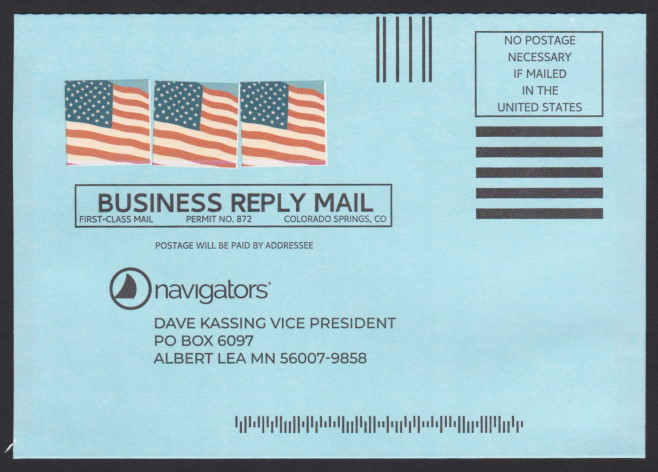 This is a very small BRE; if you were to write a check to send a donation to Navigators, you would have to fold the check in half to fit it into the envelope! It's true that I've seen the occasional BRE that's that short, but it's still somewhat unusual, and particularly so with faux stamps.
Published 2022-10-25