Join Philosateleian Post's 10th anniversary celebration
It's hard for me to believe, but Philosateleian Post will be celebrating its 10th anniversary in 2014! I plan on issuing a special commemorative private local post stamp to mark the occasion.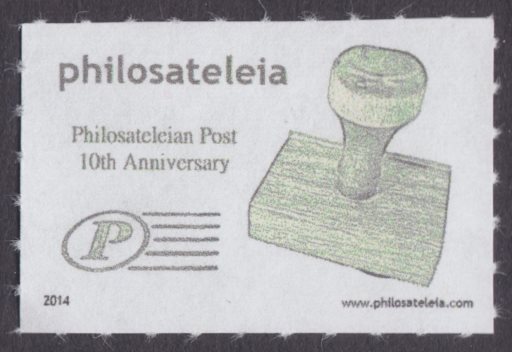 Check out the official press release for details on how you can request a free copy for your own collection.
Published 2013-12-11