Helen Keller returns to nonprofit's business reply envelopes
Almost exactly one year ago, I wrote about a business reply envelope that I'd received from Helen Keller International. The envelope had two preprinted stamp-sized designs picturing the nonprofit's eponym.
Earlier this week, I received another mailing from the organization, and it contained another BRE that reuses the imagery from last year's mailing.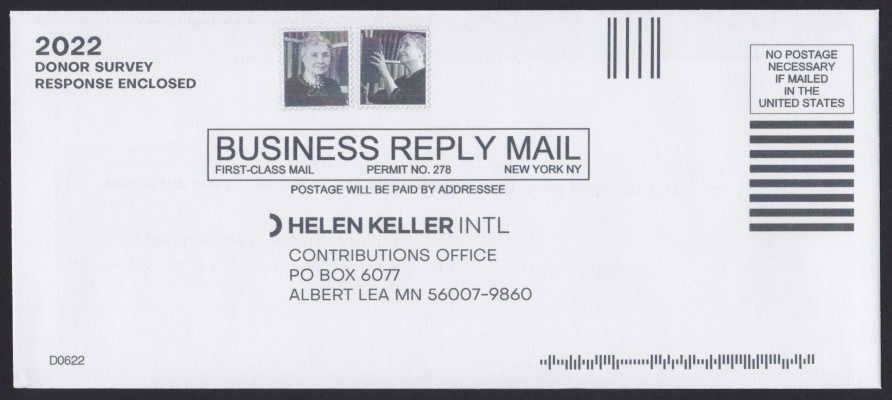 The images on this year's business reply envelope are not exactly the same as those on last year's envelope, however. Last year, one of the images bore the text "Happy Birthday," and the other read "Helen Keller." In contrast, the images on the envelope I received this week include no text at all.
Published 2022-07-21