Easter bunnies take center stage on Boys Town envelope
I've been quite tardy in getting this posted, but wanted to share a scan of the latest Boys Town business reply envleope that I received last month. The front of the envelope has five preprinted examples of an Easter bunny design, three of them with green backgrounds and two with pink.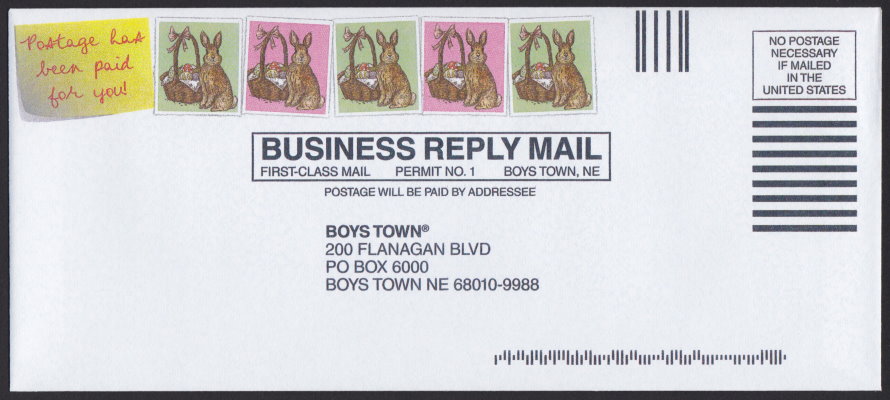 The outer cover in which this BRE was enclosed also had three different stamp-sized designs printed on it. I haven't bothered to scan that since the designs were the same ones Boys Town used for its 2019 Easter fundraising mailing. I don't know if they received a particularly strong response to that mailing, or if someone simply decided to reuse the artwork, but it's not the first time we've seen one of their designs make a second appearance.
Published 2020-04-16