Christmas in August with Principality of Ankon postcard
I can't say it's Christmas in July, but Christmas in August? That appears to be the case for this Principality of Ankon postcard that arrived in my post office box over the weekend.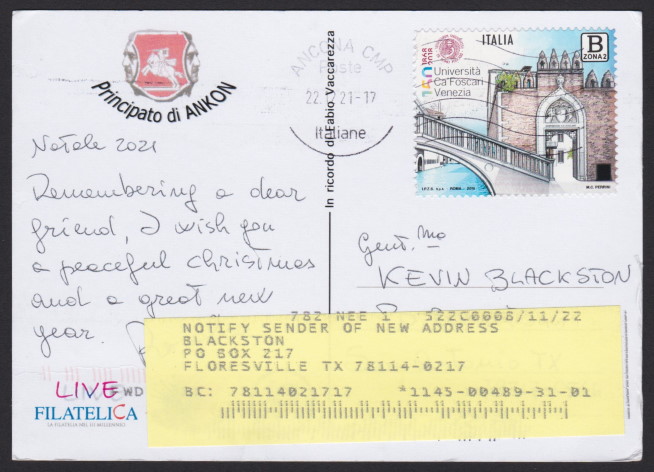 The postcard has an Ancona machine cancellation dated December 22, 2021. Yes, that means it took nearly eight months to get from Italy to Texas, and I'm not sure why. Was the delay in Italy, or in the United States, or in the transatlantic journey itself? We'll probably never know, but the postcard did finally reach me.
Although this postcard has no local post stamps attached, it was sent by the originator of Ankon Local Post, which issued its first stamp last November.
Published 2022-08-14