Boys Town mailing reuses hydrangea cinderella artwork
It was just under a year ago that I received the first of many Boys Town mailings containing business reply envelopes bearing either cinderella stamps or pre-printed stamp-sized images. Late last week, I received the cover pictured here in Boys Town's latest such mailing, and in a way it feels as though things have gone full circle.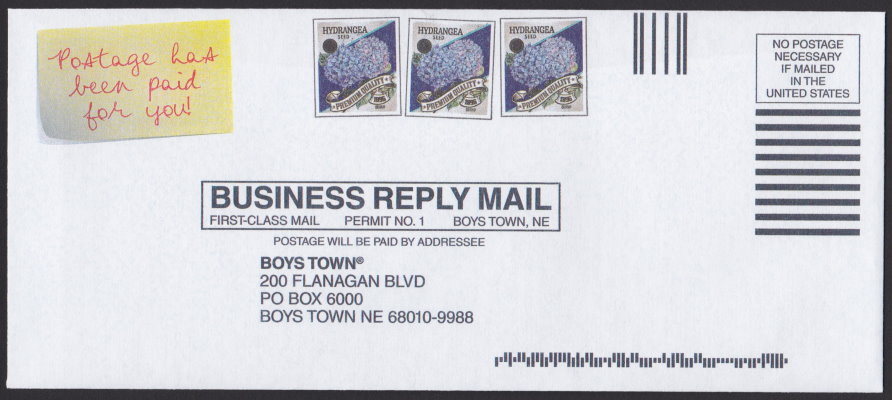 If you've been following along, you may recognize the pre-printed designs on this BRE because they utilize exactly the same artwork as the labels on the very first envelope that I mentioned here on my blog!
Although this is not the first time that Boys Town has reused artwork, it's interesting to see that first hydrangea design put to use once again.
Published 2020-02-23 Last updated 2020-04-12