Bermagui Local Post issues bird stamps
A few weeks ago, I mentioned the March 1 launch of a new local post in New South Wales, Australia: Bermagui Local Post, operated by one Miro J. New local posts don't pop up every day, so I'm always happy to welcome a new entrant in that quarter of our hobby.
On June 15, Bermagui Local Post issued its second set of stamps, a strip of three designs picturing birds. The stamps were issued in 20¢, 40¢, and 80¢ values.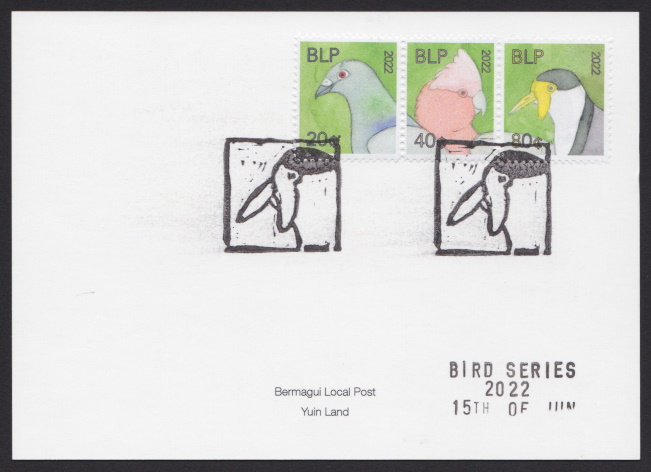 The cancellations used on this postcard appear to be based on the design of the new 80¢ stamp.
I'm no ornithologist, so I can't tell you what each of the birds pictured is. Perhaps one of my faithful readers can help us out?
Published 2022-07-19