Purgatory Post turns to pounce wheel
New Hampshire's Purgatory Post recently issued the latest in its series of stamps picturing covered bridges in the Granite State. The new 25¢ stamp pictures the Carleton bridge, which is located in Swanzey, New Hampshire. Scott A., who operates Purgatory Post, was kind enough to send some samples of his new stamp to me.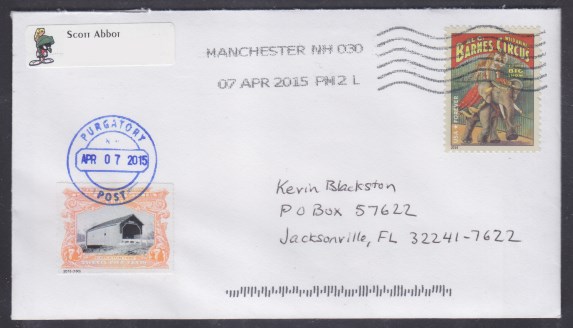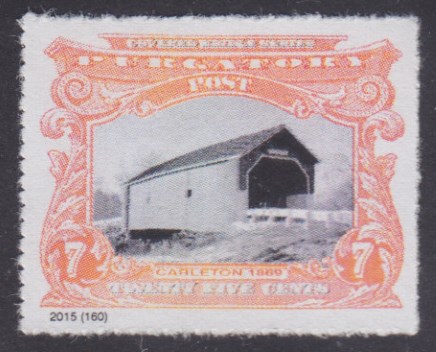 The stamp is noteworthy for a couple of reasons. First, it's the 160th issue produced by Purgatory Post. Congratulations, Scott! Second, this is the first stamp that Scott has perforated with a pounce wheel or tracing wheel. The tool, which is more commonly used in sewing, produces a neat row of tiny holes; the results are most obvious along the left edge of the stamp pictured above.
Scott's solution looks to be on par with paper cutters that have so-called "perforating wheels" that produce a roulette-like separation. The results may not be perfect, but they are still attractive and quite sufficient.