Landscapes on postcards
Reader Mike K. recently showed his support for Philosateleia by sending a couple of batches of stamps and postcards, including several picturing the Oregon coast. Here's a sample: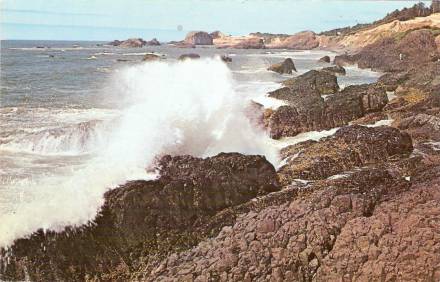 Mike identifies the large dome-shaped rock at top center as Elephant Rock in Seal Rock, Ore.
This postcard and the others similar to it will fit nicely with my landscape collection, so to Mike I say, thanks!