Los Angeles Cover
Although the 14¢ American Indian stamp was initially intended to help pay postage on parcels, an early alternative use was on airmail letters. This example mailed from Los Angeles, California, to Cedar Rapids, Iowa, demonstrates just such a usage.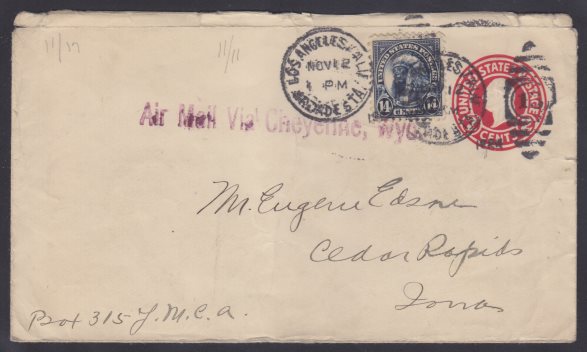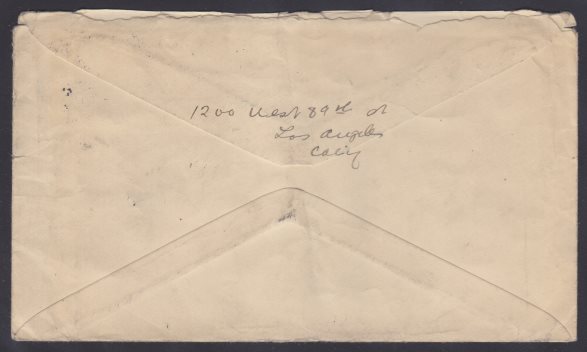 This 2¢ stamped envelope was postmarked in Los Angeles on November 12, 1924, and bears a magenta "Air Mail Via Cheyenne, Wyo." handstamp verifying that it was carried eastward along the nation's transcontinental airmail route. The 14¢ American Indian stamp, along with the envelope's embossed postage, correctly paid the 8¢ per ounce per zone rate that had gone into effect in July of that year.1
At first glance, the lack of a street address is somewhat surprising. The notation in the lower left corner of the envelope, however, implies that the addressee was likely staying at the local YMCA.
Next: American Peace Award cover
References
Beecher, Harry W., and Anthony S. Wawrukiewicz. U.S. Domestic Postal Rates, 1872–2011. Bellefonte, Pennsylvania: American Philatelic Society, 2011.
Published 2018-06-17