First Day Cover
In the early 1920s, first day cover collecting was still in its infancy.1 Relatively few covers bearing the American Indian stamp were postmarked on its first day of sale, May 1, 1923, and the majority of those were used in Washington, D.C.
This example, which features the "register or insure valuable mail" cancellation seen on most FDCs bearing the American Indian stamp, was sent to one Frank Wood of Worcester, Massachusetts. A handstamp on the reverse indicates that Kenneth Salzman of Milwaukee, Wisconsin, prepared the cover for mailing.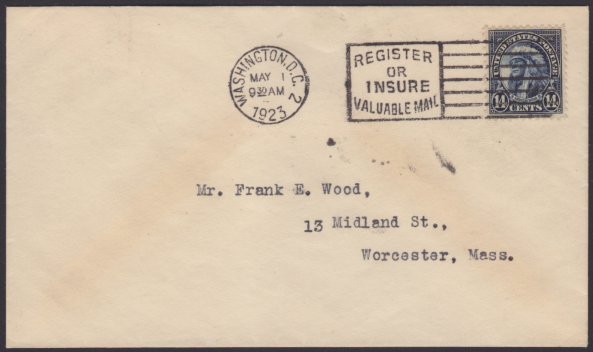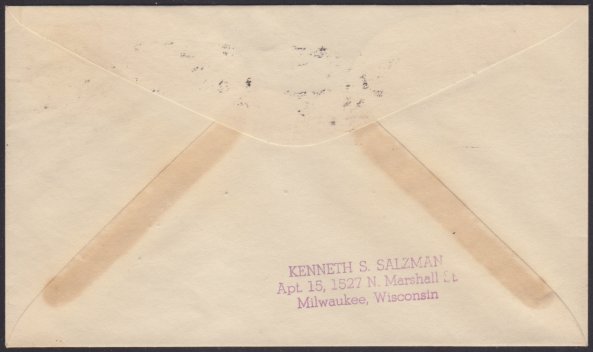 Although American Indian FDCs postmarked in Washington are not especially common, they are far less rare than examples from Muskogee, Oklahoma, the other first day city.
Next: First day cover
References
Cabeen, Richard McP. Standard Handbook of Stamp Collecting. 2nd ed. New York: Thomas Y. Crowell Co., 1965.
Published 2018-06-17 Last updated 2021-01-17