Facsimile First Day Cover
First day covers bearing the 14¢ American Indian stamp are not inexpensive, which is probably why Fleetwood chose to feature the stamp on this facsimile FDC produced in the mid 1970s.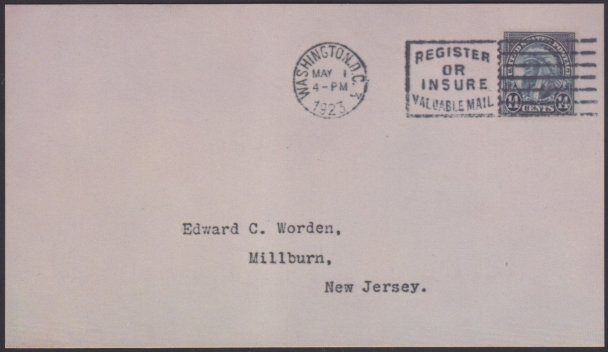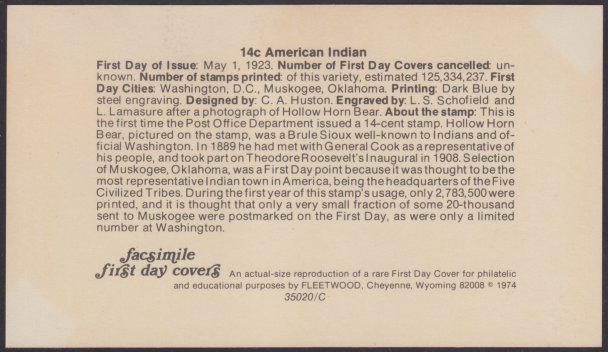 Describing this piece as a "cover" is somewhat misleading, as it is simply a piece of card stock rather than an actual envelope. The text on the reverse includes information about the American Indian stamp and its subject, Hollow Horn Bear.
The front of the card is based on a first day cover prepared by Edward Worden, an early United States FDC collector.1
Next: Military payment certificate
References
First Day Covers. APS StampCampus. Accessed 12 Jan. 2011.
Published 2018-06-17