Blue Basin
Trinidad, Trinidad and Tobago
Although the Blue Basin waterfall is only about 20 feet tall, its picturesque setting made it a popular subject on Trinidadian postcards printed in the early 1900s.1 2 Over the years, however, criminal activity and pollution in the area around Blue Basin dampened its popularity with tourists. In 2010, authorities began cleaning up the site with an eye toward restoring it to its former glory.3
Blue Basin, which is so named because of how the water reflects the tropical blue sky early in the morning, is located in the Diego Martin Valley near Trinidad's northern coast and less than 10 miles from Port of Spain.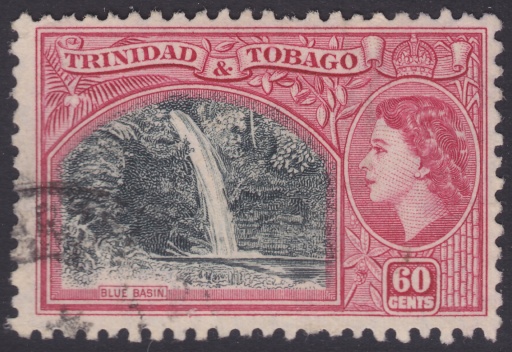 Next: The Bluff
References
De-Light, Dominique, & Polly Thomas. The Rough Guide to Trinidad & Tobago. London, United Kingdom: Rough Guides Ltd., 2001. Accessed 23 July 2012.
Blue Basin, Trinidad. The University of the West Indies at St. Augustine, Trinidad and Tobago. Accessed 23 July 2012.
Snagg, Kimberly. Renaissance of Blue Basin Waterfalls. Trinidad Express Newspapers. 11 Aug 2011. Accessed 23 July 2012.
Published 2018-06-18