1907 Louisiana Purchase Exposition
In 1907, the United States celebrated the 300th anniversary of the founding of Jamestown, Virginia, the first permanent English settlement in what is now the U.S. Three commemorative stamps were issued to complement the Jamestown Exposition, which was held in Norfolk, Virginia, and was also known as the 1907 World's Fair.
The set of stamps featured 1¢, 2¢, and 5¢ values picturing key individuals from Jamestown's early years, including Pocahontas. Although she was not the first Native American to be pictured on a postage stamp, she was the first to be identified in a stamp's design.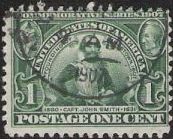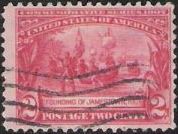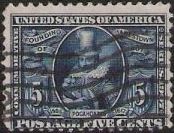 Next: 1908–22 Washington-Franklins
Published 2018-06-19