1902–17 Second Bureau issue
If the stamps in the first Bureau issue are somewhat staid, those from the second Bureau issue can only be called ornate. Each of the 15 stamps in the set has a different frame, and collectively the stamps are sometimes called the "Gingerbread" series because of the complex and imaginative engraving around each vignette.
As was the case with the first Bureau issue, the second Bureau issue featured values ranging from 1¢ to $5. These include two different 2¢ designs picturing George Washington. The first stamp, which featured hanging flags as part of the framework, met with criticism, in part because of the redness of Washington's nose. The replacement design used a simpler frame with a reworked portrait.
All of the stamps in this series were issued in normally perforated sheet form, but a few of the most popular values were also sold as perforated coils and imperforate sheets, which were privately perforated by vending machine manufacturers. The government-perforated coils rank among the great rarities of United States philately.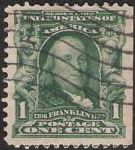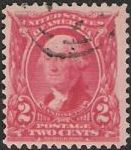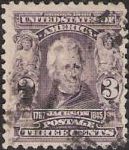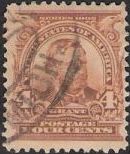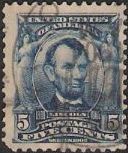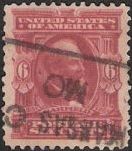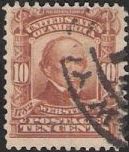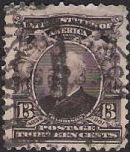 In 1917, additional copies of the $2 and $5 values were issued. Sheet stamps from the initial printing are perf. 12, but the later stamps are perf. 10, which was the perforation gauge in use at the time they were produced.

Next: 1904 Louisiana Purchase Exposition
Published 2018-06-19