The Glaucoma Foundation joins reply envelope movement
Continuing what has become something of a series on nonprofit business reply envelopes, today I'm bringing to your attention a BRE included in a mailing that I received last week from The Glaucoma Foundation.
Although the envelope does not have any actual cinderella stamps attached to it, there are three pre-printed stamp-sized images: one picturing a flower and a butterfly, the second picturing a bird, and the third picturing a different flower.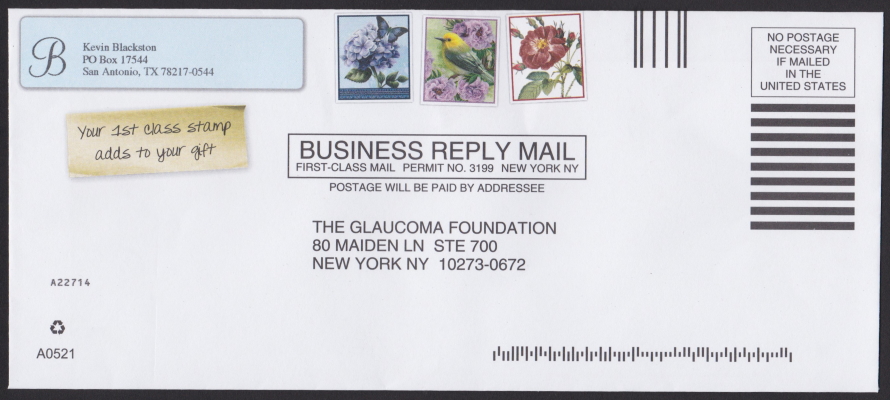 As I think I've observed in the past, this sort of thing is far more interesting if cindrella stamps or labels are attached, but this is still an attractive envelope, and a definite step up from the undecorated BRE's more often included in mailings from nonprofit organizations.
Published 2021-06-13