Sawyer's Crossing bridge featured on Purgatory Post local post stamp
Earlier this month I received a letter from Scott A., the operator of Purgatory Post, who used a copy of his latest local post stamp picturing the Sawyer's Crossing covered bridge in New Hampshire.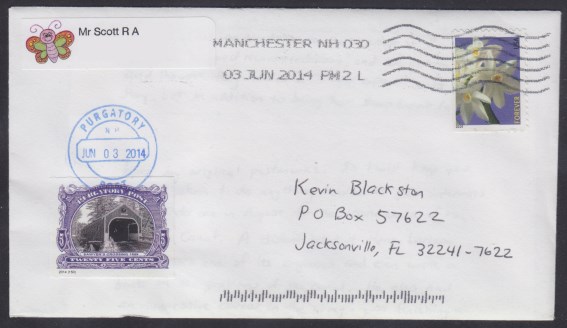 The Sawyer's Crossing bridge is a 158 foot long span built in 1859 to provide a crossing point over the Ashuelot River. The stamp features a view of the bridge inside a frame that bears more than a passing resemblance to the frames used on the United States 1901 Pan-American stamps.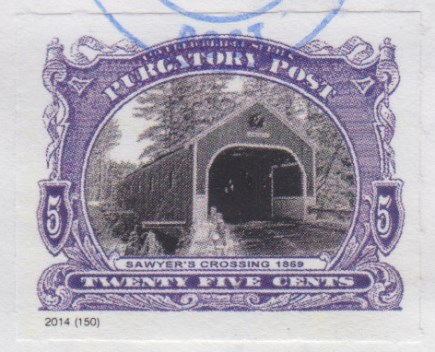 This is the fourth in a series of stamps picturing New Hampshire's covered bridges. Although Purgatory Post has issued its share of stamps picturing subjects with broader appeal, a number of its issues do feature subjects that are geographically relevant to its operator, and I'm happy to include some of them in my collection.
Published 2014-06-22