Philosateleian Post plans Ruby Falls stamp
If you collect local post stamps, or stamps picturing waterfalls, you might be interested in Philosateleian Post's newest stamp: a stamp picturing Ruby Falls near Chattanooga, Tennessee.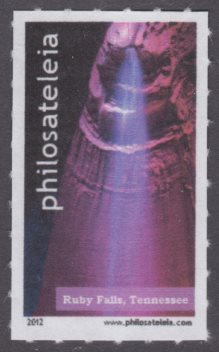 The Ruby Falls stamp will be issued on Thursday, September 13, and you can request a free copy for your own collection. See Philosateleian's Post press release for details.
Published 2012-08-12