Philosateleian Post FDC bears copy of World War II stamp
I feel like I've been running wide open with little to no time for blogging, but I didn't want to get too far down the road without sharing an image of a first day cover bearing Philosateleian Post's World War II stamp issued on January 27.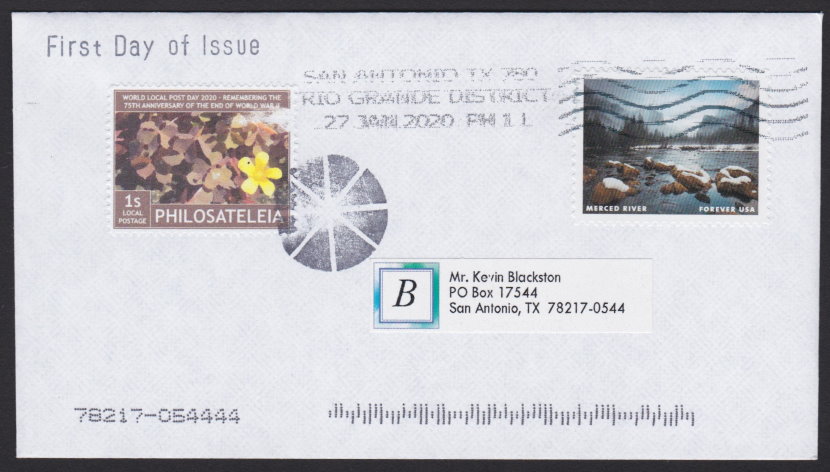 The cover has a surprisingly legible San Antonio cancellation, and both the United States stamp and my Philosateleian stamp made it through relatively unscathed. As you can see, the Philosateleian stamp did suffer a surface scrape near the top right corner during processing, but I've seen much worse. It's not unusual for lick-and-stick stamps to show up in my mailbox with a long strip coiled up into a little scroll, so I'll call this one a win.
Published 2020-02-05